Fancy a small car? Clever you…
You're in good company. The small car segment was the #2 ranked segment last year, right behind medium SUVs, according to Motor Industry Association data. But if it's doing your head in trying to nail the RIGHT SMALL CAR at the SMALLEST RIGHT PRICE, don't sweat the small stuff…
Motor Industry Association data reveals the 2016 small car smackdown winners…
Winner: Suzuki Swift – 2,570 sold
Runner Up: Toyota Yaris – 2,376 sold
Competition in the small-car segment is fierce and margins are thin, but it has always been a mainstay of the vehicle industry. Here's our overview of some of the best small cars on the market
Suzuki is on a roll with its all-new 2017 Swift. It's wider and lower than the outgoing model, has more boot space and legroom in the rear, and is equipped with a suite of active gear.
Lease from $387 a month
2017 Toyota Yaris »
It's down on power and torque compared to other cars in this class, but it's predictable and comes with the reliability Toyota is renowned for.
Lease from $350 a month
2017 Ford Fiesta »
The Ford Fiesta is a top seller, and it's easy to see why. It's great fun to drive and the Ecoboost engines are punchy, quiet and frugal.
Lease from $371 a month
If you're after a small car with loads of space, the Hyundai i20 should be on your list. Its interior space dwarfs almost any other car in this class.
Lease from $472 a month
Superb reliability, cabin quality and high equipment levels give Mazda2 a real luxury feel. You'll love driving it too.
Lease from $390 a month
The new Korean-built Spark is a simple, no-frills, value-for-money micro hatch that boasts a 5-star ANCAP safety rating and great fuel economy.
Lease from $271 a month
Click here for all small cars »
Any clearer now? Whether it's yes or no, don't sweat the small stuff! Just phone us on 0800 275-374 or fill in the quote request form below and throw your challenge in our lap.
We're your impartial advisors, sounding board, number crunchers… and we'll happily do the sweating.
Lease prices are monthly rates exclusive of GST, on a 45 month SmartLease with no deposit. Prices are correct at the time of writing and are subject to change at any time.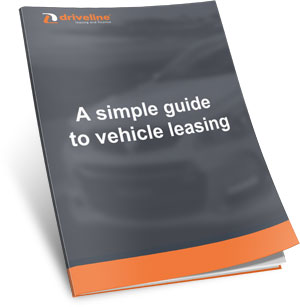 Get your free copy of a simple guide to vehicle leasing.