If you're in the market for a new car, you'd have to be hiding under a rock to not know about the low-rate finance deals offered on vehicles.
These 'deals' are plastered everywhere – online, in the paper, on TV and on billboards around towns and cities.
And, let's face it, who could resist special low interest finance offers on new vehicles at 0% or 2%, 7% or by making a 30% down payment to secure the vehicle?
These types of offers are cleverly designed to make you believe you're getting a good deal. The only problem is, they are usually not the great deals they first appear to be. They are designed to lure you into the dealership where you will be introduced to seemingly too-good-to-say-no-to deals to get you signing on the bottom line. A lot of the time, these kinds of finance deals come with  plenty of terms and conditions.
Our advice is simple. DON'T BELIEVE THE HYPE! Always look further into the numbers, the overall cost of ownership and also for hidden costs. Just remember that low interest rates need to be subsidised by someone, and that generally is the manufacturer, and also "you" by paying more for the vehicle than what you needed to.
This came to light for us recently when we queried a deal on offer to one of our clients. The client was offered 3% to do a deal "TODAY", but once they read the fine print, it surfaced that they would be required to fork out close to full RRP to get the low interest rate. This meant spending over $6,000 more than what they would have paid for the very same vehicle under a lease arrangement.
Likewise, another client was presented an incredibly low lease rate on a vehicle which left us once again scratching our heads. When the fine print came to the fore, it was revealed that he would be limited to just 10,000km per year as a mileage allowance, yet in his job he was doing an average of 30,000km a year. But there was another catch – he would have to return the vehicle back to the manufacturer and replace it with a similar vehicle to protect himself from some conditions in the fine print.
At Driveline, we do the maths and offer balanced advice on which finance structures and deals would work best for you.
All vehicle finance deals are not created equal. Having the right finance or leasing structure in place will save you money in the long run and give you more options down the track.
If you're looking at financing or leasing a vehicle, give us a call on 0800 275 374 or fill in the form below to get the ball rolling.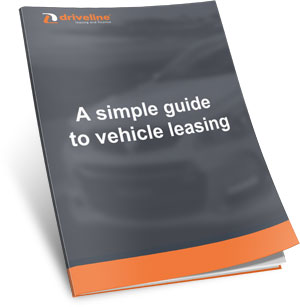 Get your free copy of a simple guide to vehicle leasing.