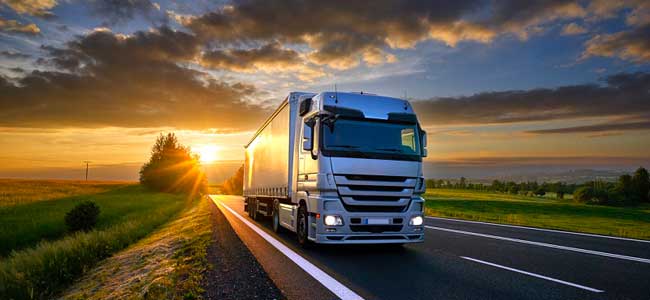 If you're in the market for a new truck and looking for truck leasing companies, truck finance or a truck loan, check out this flexible finance package…
Not all truck leasing deals or truck finance packages are created equal. Some look great on the surface, but dig into the fine print and you find there's a whole lot of terms and conditions that work against you.
At Driveline we're not here to just sell you money. We're here to make sure your needs are truly taken care of.
Our established relationships in the industry mean we can help you source the truck, get the right truck leasing or truck finance package, and get it delivered.
It saves you the time and hassle of organising it all yourself and lets you get the job done on time, so you can take your business to the next level.
We've helped companies throughout New Zealand get the truck they were dreaming of on the finance plan that worked best for them.
If you'd like us to review your requirements and suggest an appropriate truck leasing or truck finance package that covers both the truck and whatever fit-out package you want…

Truck leasing & finance is just the start
We've done great truck leasing and truck finance packages, as well as financing arrangements on all sorts of company vehicles, throughout New Zealand.
Some people know the exact make and model they're after. Others prefer to get us to research the market and come back to them with a shortlist of good deals. Whichever works best for you is good for us.
Get it right first time
We cannot stress enough how important it is to get it right first time. There are a wide range of truck leasing and finance options available.
The option that works for you will be unique to your situation. As finance brokers we have established relationships with all the different funding sources and will do the sword fighting for you to get the best possible deal.
Dedicated truck leasing & finance
So, if you want to find out more about truck leasing, truck finance or a truck loan…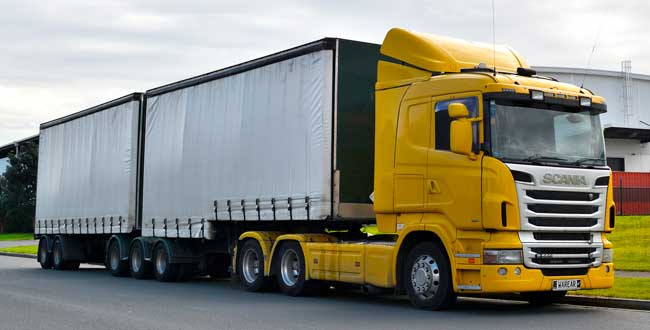 2011 Scania R560 by GPS 56 (CC BY 2.0)
Case Study – Truck Pro Ltd
See how Gavin Vowell from Truck Pro Ltd worked with us to get the trucks he needed…
"I've been with Driveline for almost 6 years now. Before that we'd been with one financier and had all our eggs in one basket. We decided to look around and see if there were any other options in the industry. We were pointed in the direction of Driveline and we've had a good relationship ever since.
"It was everything we would have expected of a finance provider, and more. So, we never worried about going elsewhere, because you do have to have relationships with people and they cemented their relationship very early on.
"If we're buying equipment and dealing with banks, they don't have an understanding of what you're doing as much as Driveline does.
"Driveline know the industry; they know what we do. They take an active role in knowing what your business is before you get too entrenched in everything.
"The banks are more superficial. You can go to the bank and ask them for financing on equipment and go through the process. We do finance with banks as well but for some of the smaller stuff we finance, Driveline seems to fit really well… anything up to $100k. Maybe if we've got stuff that's over that we'll finance it with them… they make it happen, put it that way.
"When we first went to Driveline we had our reservations as to how good they would be. But their service level, the way they responded to us and kept us very well up to date on everything they were doing for us actually made the process easy. It was a lot simpler than I envisaged it was going to be.
"Yes, we had our reservations at the start just like you do with any new arrangement, but they certainly shone through.
"I don't even think we'd even done the first deal when I made my mind up that these people know what they're doing. They understood our business and they were very helpful.
"We go to suppliers for all sorts of things and one thing that gets me is they'll say, "Oh, yes, you need to do this" or "You need to have this kind of deal going on".
"With Driveline they give you options and they actually talk you through the whole operation, like whether it's better to lease financially… they're very good like that.
"Driveline are very personal… they treat their clients very personally.
"Even after the deal is done I've had follow-up phone calls from them asking if I'm happy with everything that was done… "Is everything going alright for you?" A lot of people don't do that any more.
"You're more than just a client with them. You become part of the Driveline family, I suppose. And you're more than happy to do repeat business with them because everything is just so tidy.
"We had a major incident when an engine blew on one of our trucks and it was a fairly expensive operation. So rather than us having to dip into our cashflow we were able to talk to Driveline straight away and say, "This has happened; what do you think?" They came back with a solution that worked really well for us.
"They've done what we asked and done it very professionally, so I'd say they've saved us money because their service level is efficient.
"They talk to you straight away about things and say, "This is the track we think you should go down. Do you want to run that past your accountant first or what do you think?" So pretty much now we leave it in their hands actually.
"I value Lance's honesty. He'll be straight up and down with you. He won't beat around the bush. He won't say, "I can do this for you" when he doesn't stand a chance. He'll say, "That's going to be a hard one to push over the line Gav". And he'll tell you what you need to do to make it easier.
"He's a very good guy. I can recall times when I've been at work all day and I'm driving home and thinking of something and I'll think, "I'll give Lance a call and talk to him about this" and at 7:00 PM at night he'll answer the phone. I think that's commitment from him.
"We're getting bigger and Driveline's ability to adapt to you is really good. We make smarter decisions that take a lot of pressure off us, which gives us the time to focus on what we do… because we don't do finance.
"We've talked about funding in the future because sometimes we haven't got the equipment on hand and a new job pops up. So we talk about how we can speed things up and make things better.
"Sometimes with the banks you're looking for an answer to a question and they'll want to do 50,000 other things before they give you that answer – which might be unacceptable in the time frame.
"I've had experience in the past where banks don't work that fast… a big, slow, grinding corporate and the person you're dealing with is not the person who is going to say yay or nay. But Driveline seem to have answers pretty quickly.
"I can't speak highly enough of Driveline. They're really good people; really friendly and very helpful. They make the process relatively painless… they're a pleasure to deal with."