What's the towing capacity of the ute?
It's a question we get asked all the time, and for a good reason.
The people we're taking inquiries from are in industries where they need to cart a lot of gear and equipment around. They are also people who are after a good crossover, family vehicle that can tow the boat up to the bach and off the beach.
With the recent boom in the ute market, manufacturers have been working hard to improve the towing capabilities of modern utes. Twenty five years ago, the braked towing capacity for your average ute was around 1,500kg. Some were capable of towing more, some weren't. Although, back then utes were workhorse vehicles, used mainly for work purposes.
We've done a bit of digging to find the maximum braked towing capacity of the various utes in the New Zealand market.
Here's the list
1. Dodge Ram–  6,942kg (using pintle)
Model: Ram 2500
2. Ford Ranger– 3,500kg
Model: Ford Ranger 4WD Wildtrak Double Cab Auto
3. Toyota Hilux– 3,500kg
Model: Toyota Hilux Double Cab SR5 Limited Ute Manual
4. Holden Colorado– 3,500kg
Model: Holden Colorado Z71 4×4 Crew Cab Diesel Auto
5. Nissan Navara– 3,500kg
Model: Nissan Navara Dual Cab ST-X 4WD
6. Mazda BT-50- 3,500kg
Model: Mazda BT-50 Double Cab Wellside GSX
7. Isuzu D-Max- 3,500kg
Model: Isuzu D-Max LS-T 4WD Double Cab Auto
8. Toyota Landcruiser 70 Series– 3,500kg
Model: Toyota Landcruiser LX Double Cab Chassis Manual
9. Volkswagen Amarok– 3,500kg
Model: Volkswagen Amarok 4WD V6 Aventura TDI
10. Landrover Defender Ute– 3,500kg
Model: Landrover Defender 130 D/Cab High Capacity Pick Up
11. Mitsubishi Triton– 3,100kg
Model: Mitsubishi Triton VRX 4WD Double Cab Auto
12. Foton Tunland– 2,500kg
Model: Foton Tunland Dual Cab turbo Diesel Manual
13. Ssangyong Actyon– 2,500kg
Model: Ssangyong Actyon CRDI 4WD Diesel Manual
14. Mahindra Pik Up– 2,500kg
Model: Mahindra Pik Up Double Cab Wellside 4×4 Manual
15. Volkswagen Transporter Dropside– 2,500kg
Model: Volkswagen Transporter TDI Double Cab 3-Way Tipper 340Nm Diesel Auto
16. Great Wall Ute– 2,000kg
Model: Great Wall Steed Double cab 4×4
17.  Mahindra Genio– 1,800kg
Model: Mahindra Genio D/Cab Wellside 4×4 Manual
18. Kia K2500– 1,400kg
Model: Kia K2500 Flat Deck Truck 2.5L Diesel Manual
19. Holden VF– 1,600kg
Model: Holden VFII SS-V Redline V8 6.0L Auto
If you'd like to find out more about any of these utes, feel free to give us a call on 0800 275-374 or fill in the quote request form below and someone will contact you very soon.
*These are for the models with the highest towing capacity. The towing capacity of other models may vary.
---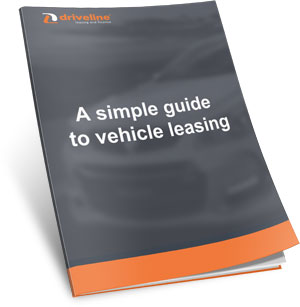 Want to find out more about vehicle leasing? Go here to download our Simple Guide to Vehicle Leasing.
---