A good vehicle gets sold; a great vehicle sells itself.
After its last production plant in South Australia closed, Holden needed a good news story. They needed a vehicle which could sell itself, like the Colorado does and the Commodore did. That vehicle might just have arrived in SUV form. Say hello to the new Holden Equinox, a car which Weekly Times Now reckons will "bury memories of the underwhelming Captiva from South Korea."
The modern SUV market is jam packed with quality. Think about it, you've got the…
Kia Sportage
Mazda CX-5
Mitsubishi Outlander
Hyundai Santa Fe
Mitsubishi ASX
Land Rover Range Rover
There are also new entries like the Seat Ateca and Haval H9 coming in as well. So, there is just no room for mediocrity.
We were given an LT model to test drive for a couple of days. Here are our thoughts on how it stacks up.
What's the overall driving experience like?
The Holden Equinox is everything you'd expect from a modern SUV. The 2L turbo engine works really well in the car and the acceleration and braking is pretty smooth. If you're doing a lot of city driving, it's a good choice and there's enough grunt to propel you up to top speed in a couple of seconds. The cabin insulation is top class as well, so you hardly hear the engine at all.
The top end models come with heated seats, a nice benefit if you're battling a cold, rainy winter morning. The top of the line LTZ-V model even has a heated steering wheel! All models (except the LS) have a sensor which automatically opens up the boot when you wave your foot under the tailgate.
Integrated safety and technology are part and parcel of the Equinox. It was awarded the highest safety rating by ANCAP…5 stars. With HoldenEye technology, the Equinox safety features will help any driver navigate those tough winter conditions New Zealand is renowned for.
There isn't anything which screams x-factor, but it doesn't really matter. The only thing holding it back a bit is the body grille and headlight styling is contemporary enough.
We reckon it's a good fit for anyone who is doing a lot of travelling. Whether that's for work, play or both, the vehicle has a good amount of space. The fold down seats also let you pack in a bit of extra gear.
How does it price up?
At the time of writing, the base model LS Turbo 2WD 1.5L Auto leases from $537 a month plus GST, with the top range LTZ-V AWD 1.6L Auto Diesel goes for $899 a month. The price range matches up well against it's closest competitors.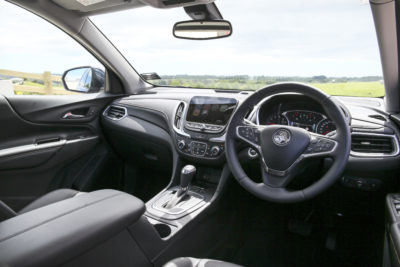 Click here to see the full range of Holden Equinox models available.
If you have any questions, or would like to find out more about the Equinox, give us a call today on 0800 275374 or email us on info@driveline.co.nz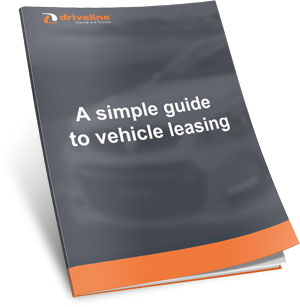 Want to find out more about leasing? Check out our Simple Guide to Vehicle Leasing
*Pricing is correct at time of writing and is subject to change at any time.