Mazda continue to deliver consistent, quality vehicles in a constantly evolving environment.
The Mazda CX-5 was New Zealand's bestselling SUV in 2018 – testament to just how far the company has come over the past 13 years.
You only have to compare this top-selling SUV against the 2006 Mazda CX-7 to see how the car manufacturer has shifted things up a few gears.
In 2012 when the first Mazda CX-5 was released, it disrupted the market for several reasons. It was one of the first Mazda vehicles to offer SkyActiv Technology, a feature that increased fuel efficiency and engine output. A huge success, the technology was quickly rolled out across the entire Mazda range.
The 2012 model also offered a striking exterior and many came with heated leather seating, premium lighting equipment and push-button ignition, to name a few interior features.
The CX-5 was originally designed to replace the CX-7 and Tribute; both of which had declined in appeal. A few years later, the box-shaped exterior and basic technology made way for the more sophisticated design in circulation today.
Move forward to now and what you see is what you get with the 2019 Mazda CX-5. It's a popular and practical vehicle conducive to both city and country lifestyles. It offers excellent driving capabilities and makes for a comfortable ride for weekend excursions, a lure for families. One of the stand-out features is the spacious boot and interior – good for those golf adventures too!
Design-wise, there are not too many changes to the body of the 2013 version of the CX-5. The new style is similar, with minor modifications throughout. It's stylish and comfortable, economical and with a snazzy high-tech engine.
The SkyActiv engine gives drivers a comfortable and consistent ride – and the vehicle is a hit with Kiwi drivers for its safety features and fuel economy.
We all know there is no one size fits all seating adjustment. Back in the day it was a bit of a challenge for shorter drivers to find a car where they could comfortable see over the steering wheel. The 2019 CX-5 has a heads-up display has a height adjustment in settings. As John Andrew Mazda's Account Manager Sam Gill explains. "The Mazda connect system has been a major draw card for our brand often being the pivotal point in a customer choosing to purchase our vehicles over our competitors."
However, there is one minor downsides to the 2019 Mazda CX-5. I wasn't that enticed by the radio functions and screen features.
Yet, overall, the advantages outweigh the disadvantages. Mazda's additional safety and technology features have been added to the entire range; things such as blind spot monitoring and rain sensing windscreen wipers across all models make it top car choice for many.
Luxury comes through extra touches like Apple Car Play/Android Auto, leather wrapped steering wheel and heated rear seats – great for the kids during winter drives to morning sport games – as well as appealing to business owners, sales reps and managers!
To find out more about leasing the 2019 Mazda CX-5, give us a call on 0800 275 374 or fill in the quote request form below.
---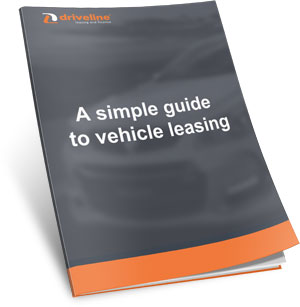 Want to find out more about vehicle leasing? Go here to download our Simple Guide to Vehicle Leasing.