I've just driven home in the new 2019 Mitsubishi Triton and my initial impressions are pretty positive.
The Ute is quiet and roomy with safety essentials such as forward collision mitigation, lane departure warning, auto sensing headlights and wipers. The 7″ touchscreen Link phone system and reversing camera were idiot proof and exiting via the smart side steps no drama for shorties. The overall fuel economy is a big plus with the claimed 7.9 – 8.4L/100kms looking realistic so far. Towing capacity is now up to 3.5T for the 4WD.
Subjectively I think this is a pretty good-looking truck; Mitsubishi's 'beast' marketing strategy is not too far-fetched. I remember when the brand was at its pinnacle with some market leading models including the incredible Sigma, Tredia and Mirage Turbos, so it is nice to see them starting to produce in-demand models again. In the interests of full disclosure, I had a former association with Mitsubishi as branch manager of Kirk's North Shore in the late eighties and early nineties.
After negotiating the 8.30am downtown Tauranga traffic returning the GLX-R to Bay City Mitsubishi, I realised that this big beast was surprisingly competent in the urban environment. But if I was going to be driving it daily, I would opt for the VRX which adds a lot of kit. For example; leather heated and powered seats, keyless operation, chrome sports bar, rear cross traffic alert, 360 surround monitor and of course Mitsubishi's advanced super select 4WD with off-road mode and hill decent control.
I suspect Mitsubishi's class leading ten-year/160,000km powertrain warranty will influence some buyers that may in the recent past have had some reservations. Due to the heavy discounting, resale hasn't always been the products strong point, but I believe there is a value proposition here. Applying factory fleet discount, I came up with a very affordable Lease rate of $588 per month on the new 4WD 6-speed manual GLX-R. Demand for 3-4-year old double cab Utes in the used market continues strongly with Japanese brands fetching high twenty's – early thirties. This makes a residual lease particularly effective from both a cash-flow and tax point of view.
---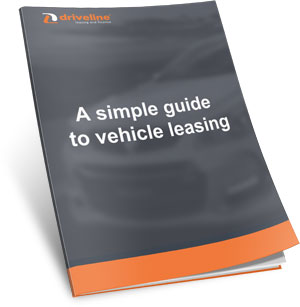 Want to find out more about vehicle leasing? Go here to download our Simple Guide to Vehicle Leasing.
---
Written by Colin Bower.
To find out more about leasing or financing the Mitsubishi Triton, give us a call today on 0800 275 374 or fill in the quote request form below to get the ball rolling.