We had the opportunity to take a closer look and test drive the all-new Kia Sorento. Our first impression of the vehicle is that they've done a good job. The front end is dominated by the company's tiger nose grille and includes sharp and aggressive headlights. At the rear, the Sorento is similarly eye-catching with upright taillights and bold body lines and creases.

The three-row crossover has greater overall length and a longer wheelbase than the previous model, which should translate into a more spacious cabin and additional cargo room.
Engine noise is pretty well suppressed when you start it up; you aren't greeted with the rough, diesel clatter you'd expect from such an engine. Pull away and 440Nm of torque is available almost immediately, so there's enough shove to get you from 0-100km/h in 9.1 seconds, which is a decent showing for a car that weighs in excess of two tonnes. That strong low-down grunt also means the Sorento will be able to tow up to 2500kg – that's half a tonne more than the outgoing model. So, get the boat, caravan or trailer and go on an adventure with this new SUV this summer.
It's also immediately obvious that the new Sorento has been set up with comfort and refinement in mind; the SUV does roll noticeably through the corners, but then you'd expect it to – it's a seven-seat SUV. However, the steering has a nice weight and is very accurate, which gives the car a real sense of solidity on the move.
The overall interior design is well executed – the aluminium surrounds of the air vents look very futuristic – and looks and feels like quality. The infotainment system is nice and slick, and thank goodness Kia did not integrate the climate control settings into its new touchscreen, instead fitting physical buttons beneath it. Which makes it easier for the driver to adjust while driving.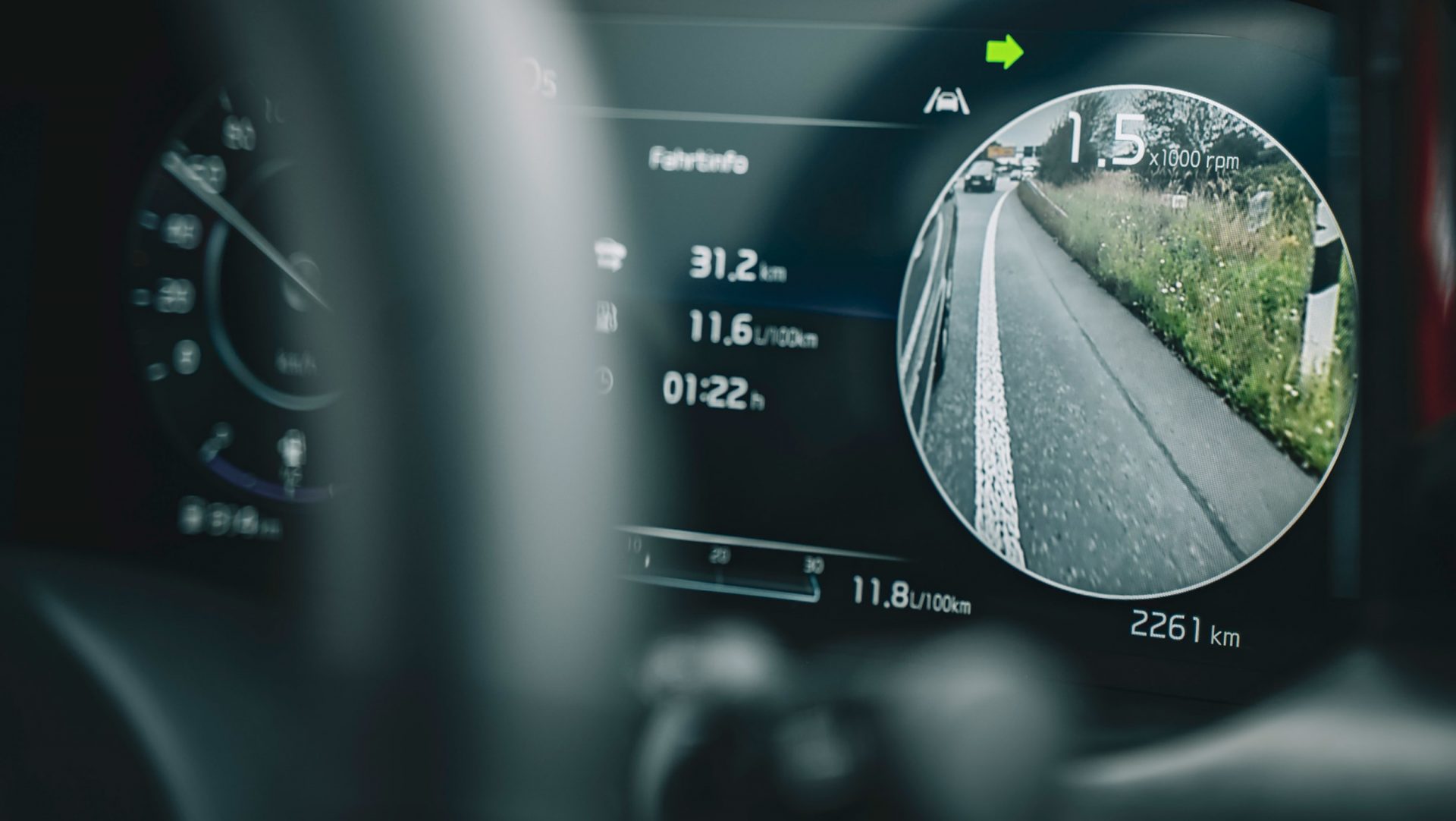 The amount of tech on board is also impressive. The Sorento is the first car on sale to feature a new blind-spot monitoring system that projects an image of rear traffic onto the digital instruments, so you can see exactly what's in your blind spot. Something to get used to but wow it comes in handy.
Parking worries will also be a thing of the past because the Sorento can park itself; drive up to a spot that's too tight and you can use the key fob to slowly move the car forwards or backwards from outside. There's also a plethora of other safety kit, such as automatic emergency braking, adaptive cruise control and speed-limit recognition.
Kia seems to do very little wrong these days. The latest Sorento remains the practical, comfortable and safe family SUV that it has always been, but it's now packed with tech you won't find anywhere else. It also looks better than ever and, although its price is creeping into genuine premium territory, it's a difficult package to fault.