Carters Bulkhaul is a bulk haul freight company based in KeriKeri. We specialise in large order product deliveries throughout Northland. We have a team of thirteen and have been going for 15 years now. We're proudly New Zealand owned and operated. Most of our clients are local sawmills, farmers and landscapers who need help with prompt delivery of products. We operate on tight deadlines.
It was through a friend that I first heard about Driveline Fleet. They had done a couple of vehicles with them and were happy with the service which Laurie Brown-Haysom provided. I was after a new Ute and got in touch.
I have to prioritise my time and focus on making sure my business is running smoothly. I really liked that I was able to leave the entire process with Laurie and let him take care of everything. He knew exactly where I stood and what I wanted. His personal touch was nice and there were no delays. He provided competitive finance rates and terms, which were fantastic.
There are a lot of great Utes out there in the market, like the Volkswagen Amarok and Ford Ranger but I knew exactly what I wanted: the new Mercedes Benz X-Class 350-d Power V6 Ute. It's a premium brand Ute and combines luxury with practicality.
I also wanted a couple of add ons; an upgrade to 20-inch alloy wheels, an aluminium hard lid, MB Sports bar in black, tow bar and wiring, floor mats and a deck liner.
Laurie just made the whole process a lot easier. After I gave him the rundown on what I wanted, he went to work and made things happen. He has been in the vehicle industry for a while and his established relationships meant he could get everything sorted out a lot faster.
The great thing about working with Driveline is that they were much more personal and easier. Unlike the faceless banks or finance companies, Laurie was always friendly and personal and kept me up to date with where things were with the vehicle. As a business owner, it's easier and less stressful focus on what I'm good at (which is running my business) and leave the vehicle stuff for Laurie to sort out, which is exactly what he did. When the vehicle was ready, it got delivered and I couldn't be happier with it.
I'm really happy with the work Driveline did and am currently thinking of financing another truck through them.
Are you in the market for a new Ute or work vehicle? Get in touch with us today on 0800275374 or fill in the quote request form below to get the ball rolling.
---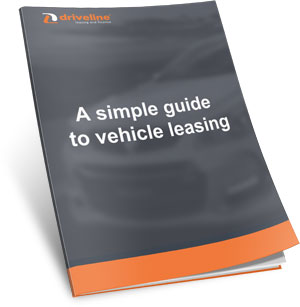 Want to find out more about vehicle leasing? Go here to download our Simple Guide to Vehicle Leasing.