I am sure you have seen this SUV driving around recently. With more and more of them on the road, we got a chance to drive one for a few days.

Even though you might think this is one big, lumpy, thirsty American SUV, think again. You know you are driving a big SUV but as soon as you put your foot down it feels like you are driving a sports car, with its pillow soft ride with on-road manners that really stands' out.

I drove the base LT model and I was impressed with all the features this model has to offer. In this base model, you also have the safety/driver assistance technology that uses a vibration through the driver's seat to warn you of an approaching hazard. That means you get the 360-degree camera that offers up to 17 variations of the screen view (including a trailer hitch guidance view), the lateral impact avoidance system that'll help prevent you from knocking down a filtering motorcycle when you change lanes on a congested motorway.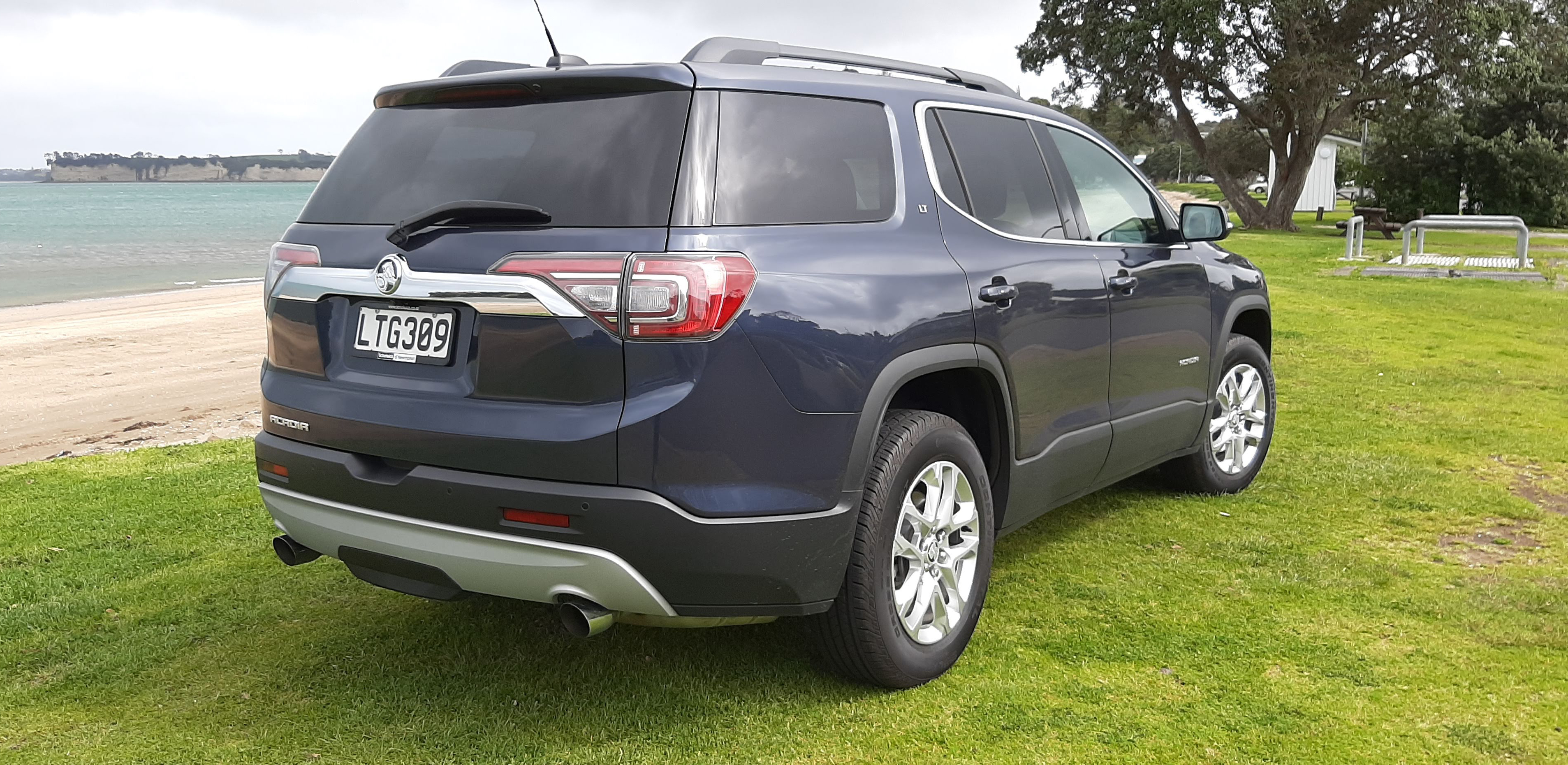 What really impressed me was that all Acadia's regardless of grade come with AEB with pedestrian and cyclist detection, lane-keeping assistance with lane departure warning, blind-spot alert with collision avoidance, rear cross-traffic alert and speed sign recognition and that's not all you have satellite navigation and tri-zone climate control.
Some specification about what goes on under the bonnet.
With the Holden 3.6-litre V6 developing 231kW of power and 367Nm of torque at 5000rpm, delivered via a nine-speed torque converter automatic. Cylinder deactivation in low load situations allows the engine to run in four-cylinder mode to save fuel on the highway, while stop/start trims consumption for city driving and is quick and smooth to re-fire. Evidently, a 2wd Acadia can sip at a rate of 8.9litres/100km, while driving all four wheels raises that fuel usage to a 9.3l/100km minimum.
Spacious, fast, safe and comfortable. Really, is there anything else you'd need in a large SUV? Okay, it's thirsty, but what can you expect from a 3.6-litre V6. If you can quench the vehicles thirst, then this might be your next SUV.