This is Driveline's SunLive column.
The Mazda CX-3 has become a popular sub-compact SUV on New Zealand roads since launching to market in 2015.  This year (2017) an updated CX-3 arrived – and what a warm welcome it received.
Fusing stylish looks with modern technology and safety features, the Japanese manufacturer has gone from strength to strength with this  award-winning car. Our marketing manager Stuart weighs in on the latest model.
Fourteen years ago, I was experiencing massive culture shock. My dad landed a job in California and we had just moved over there from New Zealand to join him. Everything was bigger The food portions, the houses, the motorways and, of course, the cars.
Anyone who has been to the US will know that Americans are super passionate about their large cars. The bigger the better.  To me, a teenager from Auckland, every other car on the road seemed to be a big truck or monster SUV. There's a reason why the roads there are as wide as they are! If I was still living there, I'd probably be coasting along in a GMC Yukon – another vehicle that is powerful, smooth and comfortable.
But here I am in New Zealand where the roads are typically more narrow, the cost of petrol is dearer and the weather changes constantly. When you're looking at investing in a car, you need to factor in these things.
So, the Mazda CX-3 makes you feel as if you're in a vehicle custom-built for New Zealand conditions. It's size makes it conducive to handling a range of conditions – making it easier to navigate around town, take to the open road, and squeeze into those tricky parking spots.
What is even more impressive is the distance which the car can travel on a single tank of petrol– it does XX km to the tank.. That means, theoretically, you could make it from Auckland to Palmerston North or Christchurch to Queenstown on a full tank!
There's also blind spot monitoring and a reversing camera and lane departure warning, propelling driver and passenger safety to a whole new level.
For efficiency and sustainability, when you're sitting idle in traffic, the SkyActiv technology turns the car engine off, but it starts quickly as soon as you need to get moving. While it can be a bit irritating to begin with, you get used to it.
There are plenty of other great features like parking sensors, adaptive LED headlamps, lane departure warning and SmartCity brake support.
Competition in the compact SUV market in New Zealand is high, but the Mazda CX-3 certainly has a stronghold. Although smaller than some other SUVs in the market, it's packed with a can-do attitude and is perfect for local conditions.
Click here to see the full range of Mazda CX-3 models available. If you'd like to know more about the CX-3, feel free to give us a call on 0800 275374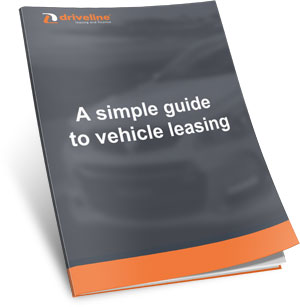 Get your free copy of a simple guide to vehicle leasing.