If you're after a car that's easy to drive and provides a good balance between work and life, the new Suzuki Swift may be just what you're looking for.
This beautiful little hatchback has been redesigned from the ground up.  The new Swift boats cutting edge technology and was built with the driver in mind. The performance and fuel economy is impressive. A base model GL Manual only uses 4.6L/100km. The latest safety features are paired with advanced driver assistance systems. We're talking about reverse camera for parallel parking into those tight parking spots, lane depart and weave alerts.
On the exterior, there have been a few small tweaks but it mostly keeps the same appearance. The characteristic floating roof and rakish window line have been retained but sublty enhanced. New curves and flourishes are contrasted with clean lines and sharp angles.
Inside, it's all about the innovation. The technology features make the car more fun, more convenient and easier to use. The Swift's light, quiet interior has been redesigned with a striking, modern look. All the dials and buttons are easy to reach and right where you'd expect it. The next generation Swift has more boot space and split fold-down rear seat-backs to make room for large items.
The 2017 Suzuki Swift has a new Heartect platform, making the car lighter and the drive smoother. It's the most comfortable, spacious and more stylish version yet.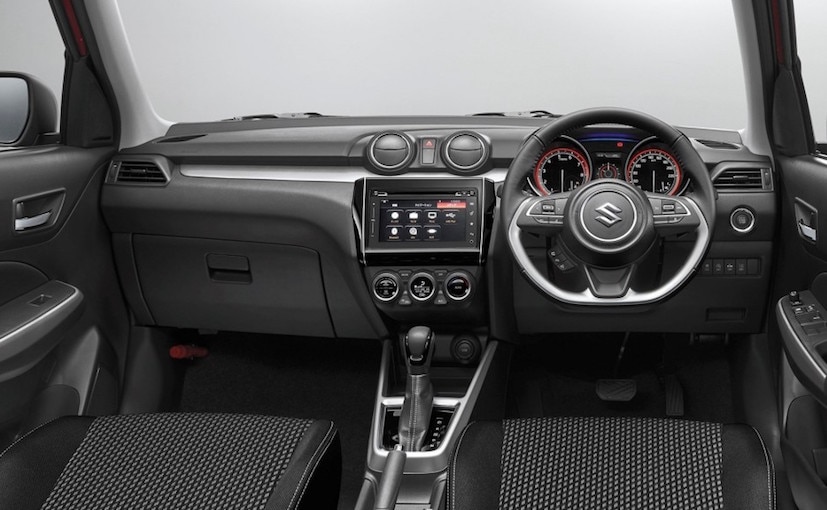 Key Features & Benefits
66kW 1.2L variable valve engine & 82kW 1 -litre variable valve engine for the RS model
5 Speed Automatic Transmission (CVT for GL and GLS, 6 stage for the RS)
CVT & 6 Stage Transmission
556 Litre storage capacity
2,450mm wheelbase
4.8m turning radius
LED Lights
Reversing Camera
Hands Free Calling
Adaptive Cruise Control
Dual Sensor Brake Support
Lane Depart and Weave Alert
Electronic Stability Programme
Click here to see all the Suzuki Swift models available. If you'd like to find out more about leasing a Suzuki Swift, simply fill in the quote request form below. One of our friendly staff will be in touch with you pronto.