Today we're going to weigh in on the petrol vs diesel . It has been a topic which has been investigated by a lot of industry experts, including an informative piece by the AA, which you can find here.
Like most things, there are a range of factors which need to be taken into consideration when evaluating this statement.
Some of the key considerations are the:
Purchase Price
Fuel Efficiency
Fuel Price
Road User Charges
Overall convenience
So let's have a look at an example. In one corner there is the 2016 Petrol Nissan Navara  NP300 DX 2WD Double Cab Wellside 2.5L Manual. In the other corner is the 2016 Diesel Nissan Navara NP300 RX 2WD Double Cab Wellside 2.3L Turbo Manual.
Here's how they price up in key areas.
Recommended Retail Price
Petrol: $31,990
Diesel: $39,990
Litres Per 100km
Petrol: 9.9L
Diesel: 6.4L
Fuel Price Per Litre
Petrol: $1.919*
Diesel: $1.299*
*Fuel prices are subject to change over time
Fuel Cost Over 3 Years (60,000km)
Petrol: $11,398.81
Diesel: $8,233.84 (including road user charges)
Fuel Cost Over 4 Years (90,000km)
Petrol: $17,098.22
Diesel: $12,350.76 (including road user charges)
Over 60,000kms or 90,000kms, the diesel ute over 60,000km is $3,164.97 cheaper to run. Over 90,000, it is $4,747.46 cheaper to run. However if you look at the outright purchase price, the petrol car is $8,000 cheaper. So you're really not saving anything by getting a diesel when you factor in the extra amount you pay upfront for it.
So how many km's would you have to travel to start seeing those savings with the Diesel Ute? It depends mainly on how long it takes for you to make up the difference between the purchase price and fuel price over a period of time. These benefits can be enjoyed if you
Are looking at doing a lot of km's with the one vehicle. It would probably only be after a four to five year period where the total costs of a Diesel variant start to look better than a petrol Ute.
Have a large fleet of Diesel vehicles which are doing a lot of km's over a fixed period of time.
Wrapping things up
If you are looking for a cost effective vehicle for an employee who is not doing an extensive level of travelling over three of four years, the petrol variant is probably the best option.
If you're a senior manager and after a Ute with a lot of torque, extra features and a better fuel economy, you'd want to consider the diesel route.
Interested in finding out more about the different petrol and diesel utes available? Simply fill in the quote request form below and one of our friendly team members will contact you very soon.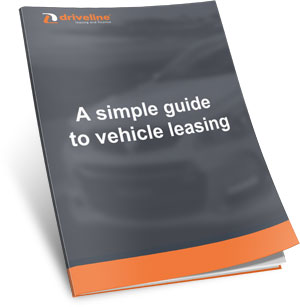 Get your free copy of a simple guide to vehicle leasing.