New Trafic Trader launches in two sizes – SWB from $41,990 + ORCs and LWB from $43,990
Trafic Trader features a single turbo 1.6 diesel engine, 85kW and 300Nm.
Trafic Trader has a rear "tail lift" style rear door.
All Renault Commercial vehicles now enjoy a three year / 350,000km factory backed new vehicle warranty.
Renault New Zealand today announces two new variants of its popular Trafic commercial van.
Available in either short wheelbase or long wheel based versions, the Trafic Trader comes with a Single Turbo 1.6 Diesel engine producing 85kW and 300Nm.
At $41,990 and $43,990 respectively, these new models command a $8,000 saving over the established twin turbo long wheel base Trafic model.
The Trafic Trader Short Wheel Base model has a 2.5m load length space and 2.9m load length space for the Long Wheel Base model. Both models come standard with a new tail lift style rear cargo door, twin sliding doors on the sides, ABS with electronic brakeforce distribution, load adaptive ESP, cruise control and speed limiter, hill start assist, dual airbags, Bluetooth functionality, a multifunctional trip computer, reverse camera and reversing sensors are all part of the cabin package, as is a dual passenger bench seat, electric windows, manual air conditioning and a leather wrapped, multifunctional steering wheel.
Warren Willmot, Sales and Marketing Manager for Renault New Zealand says "We are delighted to bring these new Trafic Trader models to the market here. Renault NZ have managed to create great savings for our customers without sacrificing comfort and safety specifications. The Traffic Trader models represent a great quality vehicle at a fair price. It's the vehicle for honest, hardworking kiwi businesses, whatever their trade might be".
Coinciding with the Trafic Trader launch Renault New Zealand announces all new Light Commercial Vehicles models now come with a factory backed three year or 350,000 new vehicle warranty.
"Renault Commercials are known for their performance, durability and reliability. With the extended kilometre warranty, we want to show our customers and dealers that Renault as a global manufacturer have absolute trust and confidence in our quality products. The renewed warranty is also a response to the market demand and helps us to deliver on our strategic growth ambitions." Willmot adds, "By moving to 350,000kms this arguably makes our warranty the best in the light commercial van class. Renault is all about passion. Passion for life and Passion for Business."
ENDS
About Renault
Renault has a proud history dating back to the 1890s when Louis Renault built his first car in France. Today, Renault is a global powerhouse in the automotive industry, having alliances with Japanese automakers Nissan and Mitsubishi. Renault's has been the #1 selling light commercial vehicle brand in Europe for the past twenty consecutive years.
---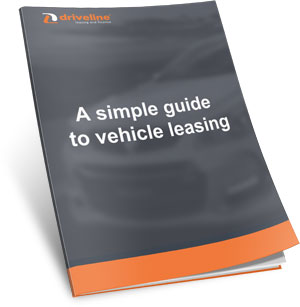 Want to find out more about vehicle leasing? Go here to download our Simple Guide to Vehicle Leasing.