Yes, I admit to being an unrepentant 'Petrol Head. After driving and reporting on the new Suzuki Vitara JLX Auto and the new Swift turbo late last year, my curiosity got the better of me and I lined up a drive in the Vitara turbo (oddly named the 'Booster Jet').
After an initial walk around, I was surprised at how many subtle differences there were between the standard JLX 2WD automatic and the Turbo.
At a glance you would only really notice the black gloss 17-inch alloys and the red Turbo badge on the rear hatch. The grill is also upgraded with a different pattern and more chrome. However, there are a myriad of subtle up-grades like indicator repeaters on the mirrors, red highlighting throughout including the driving lights surrounds, interior instrumentation and upholstery stitching.
Inside, the suade/leather combination seats give a luxurious quality feel and look with the practicality of enhanced grip and temperature moderation. The dash has brushed aluminium highlights.
As this is a comparison test to the standard naturally asperated model, I won't go into shared features/benefits but cut straight to the main course – how does it drive?
As I reported in my last article the 1.6 JLX was matched by a very well set up 6-speed full auto but it needs a spirited use of throttle to get it to accelerate with enthusiasm. On the positive side, the economy compensated for this. With 20,000 kms on the clock, this had improved from the claimed 6L/100km to 5.6L/100Km giving a range to the 47L tank of 700-800kms.
The 1.4 litre turbo on the other hand leaps away with the barest touch of throttle and a pleasant thrum from the exhaust. It holds higher gears and as my passenger commented – barely perceptible gear changes thanks to the 220Nm torque from 1500rpm. This should result in even better economy than the 1.6 litre non-turbo but I couldn't resist the temptation of tickling the willing wee engine along and consequently averaged 6.2L/100km over the first full tank. Suzuki claim 5.9 average and I have no doubt that with some Ks under the belt that will be easily achievable. Be aware however in comparing costs, the turbo prefers to drink the good stuff, so you will be paying for premium at the pump. I also note that other road testers have found Suzuki's claimed performance figures to be very conservative with one well respected magazine achieving 0-100kph figures of 7.98 seconds vs claimed 9.5.
On to handling and ride and I immediately noticed the more controlled suspension set-from the stiffened spring/damper combination gives a nice sporty yet compliant feel on the road. The electric power steering is nicely weighted and tracks straighter than the standard vehicle giving this SUV a sure-footed impression. Spell the overall driving experience FUN.
Other improved specs noticeable were…
Keyless/push button start
Front and rear sonar
Electric folding mirrors
Auto levelling/light sensing headlights and auto rain sensing wipers
Is it perfect? No. I would have liked to see adaptive cruise control like the Swift and a more easily managed audio volume control system, but did I come away impressed? Hell yeah. Was I impressed enough to pay an additional $4,000 over the standard JLX's $29,990.
'That's a big fat yes' as Simon Cowell would say.
If you'd like to find out more about the Suzuki Vitara, give us a call today on 0800 275 374 or email us on info@driveline.co.nz
Written by Colin Bower, one of Drivline's Bay of Plenty Business Consultants.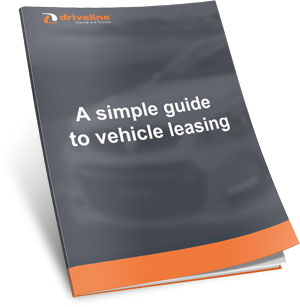 Want to find out more about leasing? Check out our Simple Guide to Vehicle Leasing