We work with organisations who have staff that are required to enter places where dogs might be present. With the new Health and Safety Work Act, it is essential that any known hazards are addressed. So we offer online courses and effective training methods to address these situations.
I first met Alan at a Business Network International (BNI) meeting in 2015. We were a new business at the time, so investing in a vehicle was a big deal. Alan was patient and understood our hesitation.
In August, 2016 I got in touch with him and we began talking about the different options.
He provided us with a range of vehicle choices that suited the varied requirements of our company. We evaluated the different options and took a few for a test drive. In December, we made the decision to go with a brand-new Mitsubishi Triton. To be honest I didn't test drive the Triton, because I had test driven various others and had discussions with Alan on what I liked and what I didn't like. When he suggested the Triton, I did not drive it until I took the keys. LOVE IT!!! It has everything we need and is comfy and fun to drive.
Once we had decided to go ahead he emailed all the relevant forms through, which we filled in.
Alan understood our business needs incredibly well. Because we work with a variety of businesses and have multiple requirements for a vehicle it was imperative that we had something functional but it also had to look great. Alan totally got that and came up with a few options that suited our requirements.
I really enjoyed working with Alan because he took all the hassle out of things. He was reliable and sourced out practical and affordable options. I'm on the move a lot with my work and don't have time to be running around so it was a massive relief to know Driveline was looking after all of this for me. The great thing about working with Alan is that he never pushed us into making a decision, he just advised; we trusted his judgement and advice.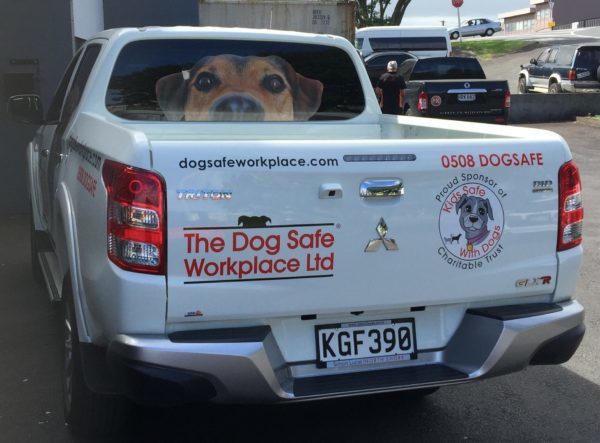 People often are a bit unsure about leasing, but I've found it to be a great business decision. From a tax perspective, it's wonderful and when I want to get a new vehicle, I can simply sell off the current Triton and get a brand-new vehicle to replace it.
Each time someone asks about the vehicle, I'm always happy to mention the great experience I had working with Driveline.
While we only have a Mitsubishi Triton at the moment, we are expecting to add another vehicle to the business by the middle of 2017.