Over the past few weeks, we have been contacting our existing clients as a direct response to the Covid-19 crisis and working closely with them to put together not only some relief packages to get them through the next 3-6 months but also some great finance deals on new and more interestingly 2nd hand cars including ex-lease and ex rentals.

"Cash is king" at the moment and with everyone's main concerns being…. how do we preserve, protect and manage cash flow better? There is no better time than to review how we manage a fleet going forward.
A great example of this is the question around upgrading a vehicle with a New vs 2nd hand option? Enquiry on 2nd hand leasing is up over 400% in the last few weeks and with over 40,0000 rental vehicles hitting the market soon along with the normal run of ex-lease vehicles coming online each month, 2nd hand vehicles present some excellent savings not only with finance or lease costs but also FBT savings which are often overlooked.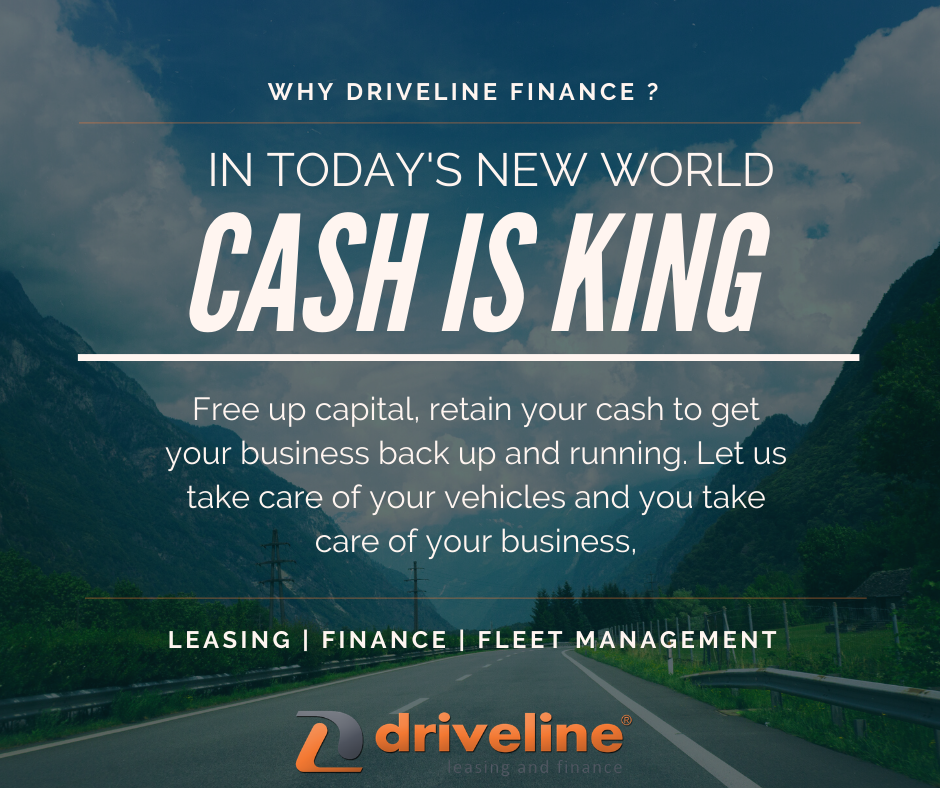 Call the team at Driveline for some great ideas and initiatives that the team have been working on with clients. Our amazing bunch of Consultants will point you in the right direction.
Driveline offers New Zealanders smart, customised approaches to vehicle sourcing, leasing and finance. Covering everything you need, we were formed in 2001 to provide a complete vehicle supply and finance service for our customers – from establishing requirements to sourcing the perfect commercial or private vehicle, fleet, trucks, heavy equipment or capital equipment, whether new or used, and we can organise the accessories, fit outs, sign-writing, warranties and financing.
Not affiliated with any car manufacturers, Driveline's only obligation is to you, the customer. This means, that unlike car dealerships or big financing companies, we are never locked in to one specific make, model or payment plan. The client's needs always dictate the final result. Now that's refreshing!
With a focus on individual clients and the small-to-medium business market (1-60 vehicle fleets), Driveline provides expertise to organisations and people who may not have the experience or in-house fleet management resources.
We give you complete confidence in financing your next vehicle, with independent and expert advice and flexible finance packages.
Our experienced consultants can help you figure out what's the best vehicle for you, they go to the market to negotiate the best deal for that vehicle and finally they work through the right finance option for you and your business.