With the number of enquiries about electric and hybrid vehicles rising month on month and a trip to Auckland on the cards, I finally got myself organised and picked up the Outlander PHEV demonstrator from the helpful folks at Bay Mitsubishi.
First impression
Nice modern look without being polarising, useful spaciousness and a good-sized boot (5-seater). The driving position was great with everything falling nicely to hand and intuitive controls on the dash and steering wheel.
How does it work?
I think there are a lot of misconceptions about hybrids? It is a little like solar energy – not terribly convincing by the numbers, but a feel-good thing to do in helping towards a greener world and with a bit of effort you have some control over your own destiny/power use.
A few comments from people I spoke with led me to believe that marketing a vehicle like this with signage showing a battery range of just 54 kms isn't helpful. Several people who took notice of the demo signwriting on the Outlander perceived that you could only travel 54 kms and then would have to rechange and that wouldn't be at all convenient. This is not how it works at all.
On a trip to Auckland and back, the vehicle transitioned seamlessly between battery and petrol mode and harnessed braking energy along the way, so there was never any fear of running out of battery and being stranded. I don't think open road driving is really its optimal use, but the worst-case scenario is that you have a reasonably economical petrol vehicle.
Let me explain; when I got home, I plugged the charging lead into a domestic socket and charged up to full over a few hours. Getting under way at 5am the next morning and running on battery setting I set the radar cruise control at 114Kph (on the Eastern link) and was surprised to see the battery gauge steadily discharging almost to empty by Tauriko but the readout on the dash was really the only clue that we were now running on petrol and starting to recharge the battery as we climbed into the Kaimais.
The driving experience was quiet and I didn't notice a lack of power finding enough on tap to scoot past a few road trains (cruise now set at 104kph). Another positive was the steering which was nicely weighted and tracked straight needing no constant driver input like some modern SUV's. Nothing's perfect though and I don't know why some manufacturers don't get this right. There is no comfortable position to rest your right foot while cruise control is engaged – something I find annoying.
By the time we left Matamata, the battery was reading half full and for my interest, I switched back to Normal (this reminded me of the question they ask you at the servo when you present your discount card – 'accumulate or use sir?' I chose to use). And the smart little computer started showing recharge from engine power as I passed the Tahuna golf course with sheep grazing on the greens – do they call the droppings a natural obstacle? This was consistent with the 54K claimed range and saw me through to Driveline head office in Albany on the normal – charge setting.
Annoyingly, I couldn't find a convenient charging station anywhere in the car park, so I had little choice but to start my journey home late afternoon in petrol mode (but at least there was no fear of having to get out and push!). I now noticed that fuel gauge was reading below half and checking the average consumption in the start/stop grind of Auckland peak hour commute produced a reading of 7.9L/100km – not worse than but certainly not greatly better than many 2-litre petrol driven medium/large SUV's albeit the Outlander seem to have a smallish petrol tank.
Conclusion
This got me thinking about the relative benefit vs cost of Hybrid vs modern highly efficient petrol engines, which segued back to my solar energy analogy. $56,000 is quite a lot of money and fuel savings are not going to justify the green choice in a hurry, BUT it does feel good to think you are making your contribution to the planet. Fully electric on the other hand still poses more questions than answers and steps up to another price bracket, so hybrid is a reasonable compromise. In a practical sense, I expect this configuration is better suited to the reality of the daily commute and if you planned it right, many of us could probably run a whole working week on daily battery charges alone.
However, if you thought there would be a clear-cut recommendation at the end of this epistle… sorry to disappoint you.
If you'd like to find out more about leasing or financing the Outlander PHEV, give us a call on 0800 275 374 or fill in the quote request form below.
---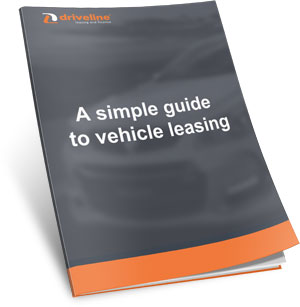 Want to find out more about vehicle leasing? Go here to download our Simple Guide to Vehicle Leasing.