Meet Alex Stradwick. Last year Alex was in the market for a new Ute.
Alex's work requires going off road frequently to see his agricultural customers. He's a Heavy Diesel Mechanic and more often than not finds himself working on equipment stranded somewhere in a field. Therefore, driving a robust vehicle, capable of transporting all his tools and necessary parts was an absolute must.
A friend who had a terrific experience suggested Alex talk to Driveline.
Alex started with some online research about what Driveline do and how they might be able to help.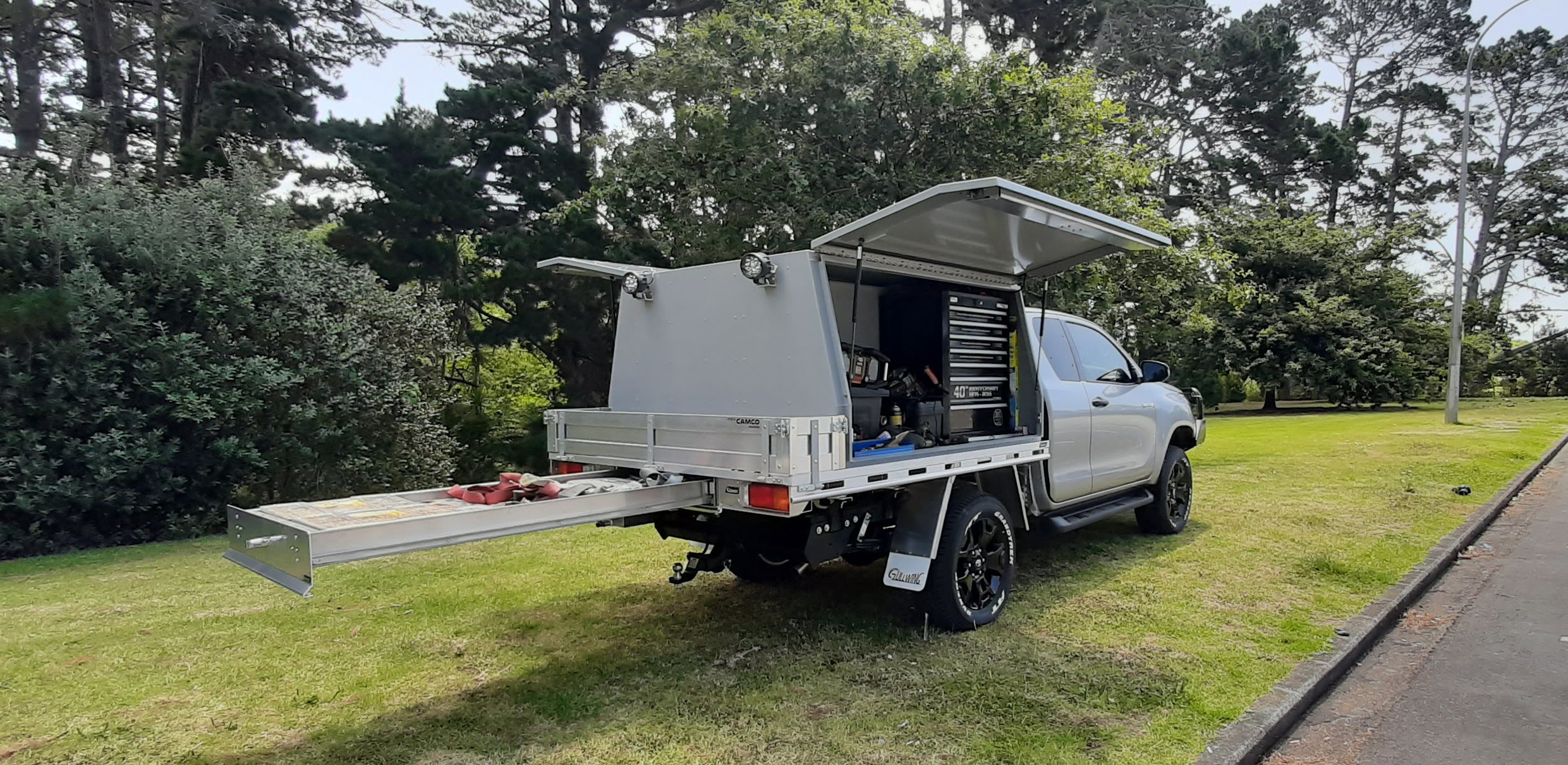 Then after speaking to Driveline's Paul Scotting and having further details explained to him, Alex agreed that whist leasing is a great option for many, it wouldn't be the best option for him as he typically drives just too many kilometres each year.
Instead, Paul suggested a traditional finance route would make the most financial sense. This way Alex could not only enjoy a competitive deal on rates but also allow for a whack-load of accessories to be added to his chosen Ute too –  including an awesome canopy from Utework!
In addition, Paul also made sure Alex had the most suitable insurance, introducing him to Cactus Insurance. Cactus pride themselves on truly understanding what tradies need and can cover customers with one super simple policy.

So, whenever your equipment needs some attention even if it's stuck in a ditch, give Alex a call on 021 103 5763 or send him an email: ast.mechanic@gmail.com