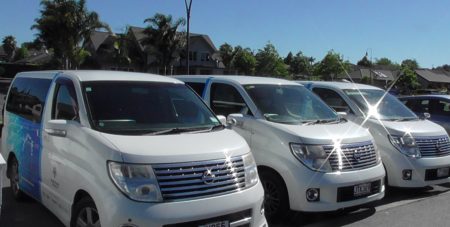 This testimonial is from Chris Duggan, who is the Director of House of Science, Tauranga.
We're a charitable trust which was established three years ago. Initially we were servicing primary schools with some science equipment: boxes of stuff that we deliver to local schools and pick up again. Over time we have grown into quite a formidable force. We now run after school and holiday programmes, hold conferences and help teachers out with professional development.
I first heard about Driveline through the Tonic club. Rob Price's wife runs that down here in Tauranga and Driveline advertise their services in the Tonic Club magazine; so when the time came to choose the right vehicle, I got in touch with Rob.
Knowing Rob personally, I had few good conversations with him about the opportunity and w and went through the different options available.
We had very specific requirements we were after: we needed space and versatility with the seats and cargo space because we're transporting 20-30 large containers worth of equipment around twice a week. We're also transporting children around from the different schools; and as House of Science has a volunteer workforce, we also needed something which was driver friendly.
Rob always kept a positive attitude about this and came back with a few great options. He has a strong knowledge of the marketplace and we eventually settled on three Nissan Elgrand's.
We all appreciate the personal interest which Rob took in us. He really took the time to understand what it is that we do and how we operate with the volunteers who will be driving the vehicles around. So that gets a lot of brownie points for us.
I am happy to recommend Driveline to any organisation which is looking at leasing a vehicle.