We're a father and son property maintenance company based on the North Shore, although we service the entire Auckland region. Some of the work we do is:
Lawn mowing
Rental and construction Maintenance
Weeding
Decks
Pruning
Fences
Hedge cutting
Retaining walls
Water blasting
Tiling
Regular maintenance programmes
Section clean ups
I first heard about Driveline through Laurie Brown-Haysom, who was in the same business networking group which my father and I belong to. As we got talking, the thought of leasing a vehicle sounded quite attractive.
Previously, I'd buy the company vehicles outright and put it onto the books as a depreciating asset. Two things which sounded great about leasing was that you did not have to directly outlay all that money upfront and the fact you can claim back the GST portion of the vehicle. Making a simple monthly payment is fantastic and it has certainly freed up a lot of capital.
Laurie was great to work with. When we first started talking with him about the different options, he said upfront that he is not here to pressure us into anything. The decision on what car we go with is up to us.
He showed us a whole lot of options. Our vehicles are transferring a lot of the equipment and materials which we need for the business. I have my building tools with me every day and we're also using a custom made trailer for towing away all the green waste.
A Ute seemed like a good match. Knowing our budget and things, there were some top of the line Utes that we just couldn't afford so it was basically a cut to the chase type of scenario. He presented us with options which were within our range and that made it a lot easier for us. Laurie organised for us to go down and test drive a few models and we decided on the Mazda BT-50. It provided a good balance between practicality and affordability.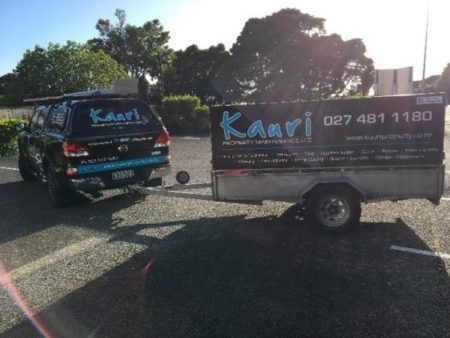 Right throughout the process Laurie was honest and efficient. Whenever we had a question, he was always happy to answer it and always got back to us pretty quickly. We were never left waiting and that was a big key to it.
I've been very happy with Driveline's level of service. Not only do they provide good advice on vehicle choices, they can also help you out with custom add-ons for the vehicle.
From start to finish, Laurie always put our needs above his. We couldn't speak higher of his honesty.
Ryan Frische