LL Hire is a wedding & event hire company, specialising in modern, effortless furniture and marquees. We have been in business for four years now, covering the North Island.
We have a management team of three and between 4-6 delivery team members over the
summer season.
I had been recommended to look into leasing options when we began our business journey
and first stage expansion and after a quick google search, came across Driveline. For a small growing business like ours, leasing provides us with a lot more freedom and room to move within the business. From my initial conversation with our manager Rob, I knew Driveline would be able to help us.
When I contacted Driveline, I was initially looking for a truck. But after Rob Price looked into our needs as a business and the amount of travel and times the vehicle would be used, we decided on our first Renault Master.
We now lease two Renault Masters, and couldn't think of a better, more comfortable and efficient van. We always tell our staff they are driving luxury!
With our first van, we added a tow bar, and with our second van we added roof racks.
Everything about Rob Price was fantastic. He got to know our needs as a business, did extensive research to find the right vehicles for us and made sure that our needs as the client were always met. He went above and beyond to look at all the options and find the right fit for us. Rob had a clear and open dialogue with us throughout the process and really understood that this was a new experience for us, giving us an array of knowledgeable information to make the process simple and efficient.
As a small but growing business, having someone like Rob on your side to help you is imperative.
100% I would recommend Driveline, especially to young business owners who may be finding the process a bit daunting and overwhelming.
To find out more about LL Furniture Hire, visit their website and Facebook Page
https://www.facebook.com/LLfurniturehire/
---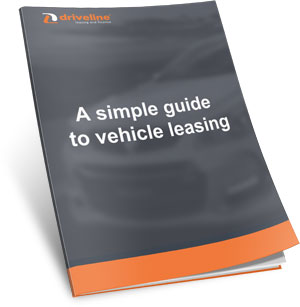 Want to find out more about vehicle leasing? Go here to download our Simple Guide to Vehicle Leasing.