In our latest meet the team interview, we talk with Rob Gale, one of Driveline's vehicle finance specialists in Auckland.
Tell us a bit about your background.
In my younger days, I was involved in the racing industry.  After that, I moved into photography and ran my own successful studio for 11 years. I also worked for Colin Bower Cars when he had the vehicle dealership in Wairau Road and really enjoyed my time there; Colin and his family are quality people. I was the sales manager for a motor vehicle publication for a decade.  I then ran a boat and motor sales yard for five years before joining the team at Driveline.
What do you enjoy doing in your free time?
I still retain a strong interest in stranded bred horses and photography.  In addition to that, I have a small motor home and enjoy getting away into the wilderness to combine my passion for the outdoors ad my photography.
How long have you been working at Driveline?
I've been at Driveline for two years now and I'm still going strong.
What are some of the things you enjoy about the job?
They team here are a great bunch of people and very supportive. We have an excellent working atmosphere and are given a strong degree of freedom, which brings out the best in everyone. The customer interaction with people from all walks of life is great and varied.
What are some of the challenges?
It can go from busy to incredibly busy very fast; knowing what takes the highest priority in managing your work flow is extremely important. The other challenge is communicating the benefits and fairness of a Smartlease across to our potential customers. Many of them are more familiar with the old-fashioned operating leases that still exist in today's modern times.
Are you into cars?
I am not a petrol head or car fanatic, but can understand those who are; we all have different interests.  Most people are proud of their vehicle. I see them as a necessary tool for day to day transport or business needs, the biggest thing here is to ensure each and every customer gets the best for their needs and a great deal to go along with it.
What are some of the common questions which people have about car leasing and financing?
A lot of people who contact us haven't leased before and don't understand how the process work. So you have to explain it in an easy to understand way and make it easy for them to understand.
We also get a lot of companies come to us after leasing from another source as many are disappointed with the fees that can be charged at the end of a term.
At Driveline, we have a unique product call Smartlease, that avoids this kind of disappointment. So you have to make sure they realise the massive benefits of this is of utmost importance.
In a few words that would have to be Freedom, fairness and flexibility.
——————————————————————————————–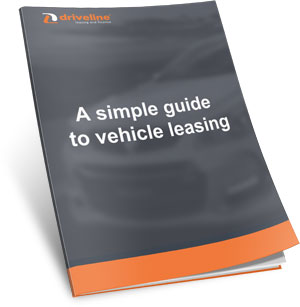 Want to find out more about vehicle leasing? Go here to download our Simple Guide to Vehicle Leasing.