Alan Greig heads up Driveline's fleet management system and is also one of our vehicle finance specialists. He sits down and chats to us about his background, his love for cars and the benefits of using fleet management.
Tell us a bit about your background.
I've been in the motor industry for most of my life, starting from when I was fourteen. I've had a range of different jobs from being a mechanic to a professional car buyer for a franchise dealership, through to sales management and then through to vehicle leasing and fleet management at Driveline.
How long have you been at Driveline for?
I started here in September last year, so just over a year.
What are some of the things you enjoy about your job?
I just really like that we're pretty unique in the market. We're very close with our clients, who are in small to medium businesses. We're a small, friendly team and certainly not a big corporate. I really like that about this organisation.
What are some of the challenges?
Any job has its challenges. I'm aware that we operate in a crowded marketplace so its just trying to find that key point of difference. We do a lot of our business over the phone and by email. And as much as we'd like to try and meet our clients, sometimes we're dealing with people who are busy or outside of Auckland. So there's the additional challenge of trying to get that point of difference across over the phone.
Are you a vehicle person yourself?
Yeah, definitely. I like tinkering with cars on the odd occasion. I do a bit of motor racing which keeps me busy on the weekends – it's definitely a passion, right from when I was very young.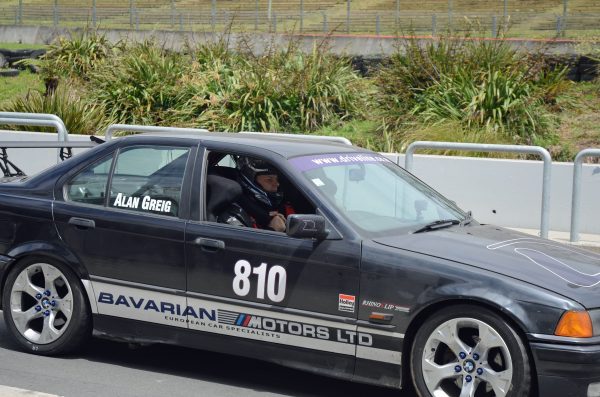 Fleet Management has been quite a popular service we've offered. Can you explain a bit more about what fleet management is & some of the benefits it provides for people who use it.
Fleet Management has typically been something that larger corporates would contract out to an external provider to make sure that their vehicles remain in a good state of compliance and maybe provide some reporting at the end of each month. The downside to that type of arrangement is that it's quite expensive and companies don't have access to their own data. So we have a system that clients can use on a month by month subscription basis, so they can really just use it to keep tabs on their own fleet; when things are coming up due, what costs they're spending on their vehicles, and a number of detailed reporting options. Some clients just want a basic cost management and compliance tool whereas others have more rigorous requirements. The great thing with our system is that it can be used for such a wide range of different applications.
How do they keep track of this?
It's largely a desk-top based system that sends out automated messages via text or email, and there's also a smartphone app which shows drivers at a glance if the car they're about to drive is compliant, and enables them to report back if there's any damage on the vehicle  We try to keep things as simple as possible.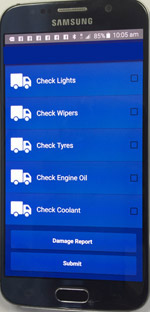 What's the feedback been like?
The feedback's been really good. We're always getting phone calls from people that have tried finding something in the market like this and haven't. And certainly when they start looking at how much their vehicles are costing them over the long term, it can be quite eye opening for them. I guess having the flow of information coming through without having to chase the drivers all the time makes the whole process a lot easier.
Moving forward, how do you think fleet management will be used in the vehicle leasing industry?
We already use it to keep tabs on the mileages people are travelling in their lease vehicles and that helps us to guide them about when the right time is to hop out of one and into the next. It's easy to estimate what mileage you're going to travel at the start of the lease but then if things change and you travel a lot more, your car could come back at the end of the lease with 30,40 or 50,000 kms more than expected. If we keep tabs on that we can help the customer make more informed decisions about whether to keep or upgrade their cars.
If you'd like to know more about Fleet Management, simply fill in the contact request form below and someone will be in touch with you very soon.