Tell us a bit more about your background?
I was born in Cape Town, South Africa, although New Zealand has been home since 2002.
My career has been quite diverse, from policing to security to insurance sales and security installation to car sales.
What is your experience in the automotive industry?
I have worked in the motor industry for the last 10 years and have specifically worked for John Andrew Mazda. I started in New Vehicles and then moved across to the used vehicles as an Assistant manager.
What's your dream car?
A Maserati Quattroport.
Why do you enjoy about working at Driveline?
No two days are the same. One day you could be out visiting clients, the next day you could be on the phones talking with people who have never leased before. The team here is amazing and all very supportive.
What are some of the challenges?
The needs of customers can be quite challenging. You also have to possess a broad knowledge of the different products out in the market.
How do you think the vehicle industry is evolving?
The industry has evolved from customers visiting car yards on the weekend to customers doing their research online first and then approaching dealers. In most cases, customers already know what they are after. It is just a matter of offering the right deal to them.
Why do businesses enjoy working with Driveline?
Businesses enjoy working with Driveline Fleet because we make the process of getting a vehicle on lease or hire purchase simple and easy. We're effectively a one stop shop and can facilitate the process of acquiring the vehicle from start to finish. We can quote you, find the appropriate vehicle , source the accessories, arrange a demo for you and have the vehicle ready at the appropriate dealer .
Should a company lease a vehicle or hire purchase it?
Each option has its own strengths. While leasing is often best way for companies to acquire vehicles from a cash-flow perspective, we also offer the option of hire purchase.
Our SmartLease product is an amazing opportunity for companies to have the appropriate vehicles for their business.
—–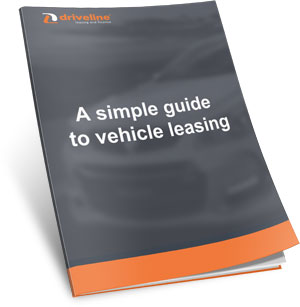 Want to find out more about vehicle leasing? Go here to download our Simple Guide to Vehicle Leasing.