There were definitely a few eyebrows raised when Mercedes Benz  announced it was moving into the ute market. Why would the German automotive giant want to move into such a market?
One motoring blogger raised a very good question. What other utes have been developed with luxury, quality and practicality from the get-go? The answer… well, depends on what car brand you prefer.
It says a lot about the changing face of the new vehicle market in New Zealand; a lot of people are now driving around in high-end, dual-cab utes. The excitement for the X-Class launch is high and it'll be interesting to see how it competes with the top selling utes right now.
As you would with any ute, car bloggers all over the world have been taking it for an off-road spin. One writer wrote about the handling and control of the Mercedes Benz X-Class: "the beefed-up and wider rear-end quells big hits quickly and in one motion. New-generation Tenneco shock absorbers are a key part of this package."
This opinion was reinforced by Drive.com.au, who said, "The rear suspension is a big step up on the Nissan, with excellent control over the large bumps; it settles quickly in one clean movement, rather than the jiggling that inflicts many unladen utes."
The differences
A lot of the X-Class is seen by some as a rehashed and restyled version of the Nissan Navara. Some people are wondering what the differences between the two vehicles are apart from the name badge.
For starters, the body is 70mm wider. Mercedes also went to great lengths to retune the multi-link coil and live rear-axle suspension.
Like anything with the famous three star badge, it has an incredible, luxurious interior.
Here are some of the cool specs and features
Interior
Instrument Cluster with 13.7 cm colour display
5 Seat Configuration
Centre Console with storage compartment and armrest
Comfort overhead control panel
Media interface with USB ports and SD slot
Front and Rear Power windows
Bluetooth connectivity
Audio 20 CD sound system with TFT Central Media Display
Exterior
Double wishbone front suspension
Multi-link coil rear suspension
Front and rear stabilizer bars
Exterior electronically adjustable mirrors
3,500kg braked towing capacity on the 4WD's and 3,200 branked towing capacity on the 2WD's.
1,042kg maximum payload
80 Litre Fuel Tank
Rear Mud Flaps
Rear differential lock (4×4 variants).
Safety Features
Hill Start Assist
Downhill speed regulation (4×4 variants)
Loading Bed Lamp
Heat Insulating Glass
Electrical components for trailer socket
On board diagnostics
7 Airbags
Immobiliser
If you've got any questions or would like to find out more about the new X-Class, give us a call on 0800 275-374 or send us an email on info@driveline.co.nz
Interested in leasing the new X-Class? Simply fill in the quote request form below and we'll touch base with you pronto.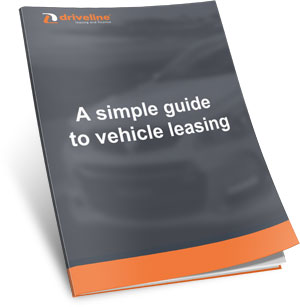 Get your free copy of a simple guide to vehicle leasing.