Think Nissan Navara, think classic workhorse? Think again!
My thoughts definitely shifted up a few gears during my recent test drive of the brand new Nissan Navara ST X 4WD.
The vehicle is a welcome evolution from the blocky, somewhat noisy model we saw on the road in 2006 (pictured below). While a robust vehicle, the earlier version lent itself very well to tradie work – but in my view, not much else.
Fast-forward to 2019 and we are presented with the Nissan Navara ST-X 4WD D/Cab – a double cab vehicle that's not only a fantastic 4WD but drives like an SUV. Spacious and practical and dishing up an amazing level of comfort, it also makes for a great family ride or company vehicle.
The interior offers a tidy, polished cabin with comfortable, wide seats that make you feel right at home.
The overall design is simple, with intuitive features and user-friendly technology. As a first-time driver of the vehicle, there wasn't anything challenging when it came to adjusting the seat or using the audio screen infotainment system.
Being reasonably high off the ground makes for good visibility – a clear and consistent view of the road and the vehicle's well-placed mirrors minimised blind spots.
Its engine, a 2.3L twin turbo – which is in the SL, ST and ST-X variants – gives it a good amount of power. There was certainly no issue driving up hills or navigating my way around tricky off-road spots and the vehicle felt stable, thanks to the solid chassis.
The Nissan Navara ST-X 4WD I test-drove came with a 7-speed automatic transmission and I found the transition consistently smooth.
Overall, the driving experience was pretty good. Like all utes, there is a bit of engine noise – that is something you can't ignore whether you're driving around town or on the open roads.
The Nissan Navara ST-X 4WD has a braked towing capacity of 3,500kg. The carrying capacity is just under 1,000kg – offering the classic workhorse solution many drivers will still be hoping for.
With so many great features on offer, what also appeals most to many is the fact that the Nissan Navara ST-X 4WD prices up very well for a top spec ute.
Lease prices start from $699+GST* per month. For hire purchase options, prices start at around $1,730.39** a month for a 48-month period.
Want to find out more?
At Driveline, we take the stress and hassle out of vehicle leasing. Our industry relationships mean we can take the stress off your shoulders when it comes to finding a new vehicle. If you're in the market for a Nissan Navara, give us a call today on 0800 275 374 or fill in the quote request form below.
*Pricing is correct at the time of writing and subject to change
**Hire Purchase pricing is over 48 months with no deposit and a 12.95% interest rate.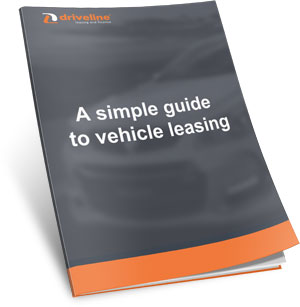 Find out more about leasing with our Simple Guide to Vehicle Leasing