Making its television debut on TV1's prime time show Seven Sharp, Subaru's Forester was presented with the 2018 New Zealand Car of the Year (COTY) Award tonight.
It is a glittering accolade for this family SUV and well-earned recognition for the stalwart of the Subaru stable, which is now in its fifth generation of delivering capable, safe, All-Wheel Drive motoring for Kiwi drivers. The Subaru Forester will be the 31st vehicle to be printed on the award's stand and can be proud of the fact that it is the first Subaru to grace the trophy.
The New Zealand Car of the Year has been given out annually since 1988 and is considered the country's most prestigious motoring award since it is a truly national prize, without commercial ties.
The award is decided by motoring commentators from throughout New Zealand and results from them having assessed the candidate vehicle in their local areas over an extended period.
Criteria ranges from how the vehicle performs its intended role; its styling, interior design and accommodation; fit, finish and quality; ride and refinement; performance; road-holding and handling; value for money; active and passive safety and environmental responsibility.
New Zealand Motoring Writers' Guild president, Aucklander Richard Edwards says: "The Subaru Forester makes an ideal New Zealand Car of the Year. It offers the durability and functionality Kiwi families want, alongside next generation safety technology. And at $39,990 it proves the New Zealand new car market offers value to buyers never seen before."
David Thomson, Dunedin convenor for the New Zealand Car of the Year selection process, was also a firm Forester fan.
"The new Forester is a fine addition to New Zealand's mid-sized ranks, combining adventuring capabilities with round-town practicality in a way that few of its direct rivals can match."
"Great all-round blend of abilities makes this a fine successor to the Foresters of old. On gravel or even unpaved roads, the new Forester is – by lifestyle SUV standards – exceptionally accomplished and surefooted."
"Subaru has softened over the years, but the new Forester still has a firm line in the sand: All-Wheel Drive across the range; a decent 220mm of ground clearance and a full-sized spare wheel. Indeed, this time round there's even a gain in go-anywhere capability thanks to an improved X-mode off-road aid with specialist modes for either snow and dirt, or deep snow and mud," Mr Thomson says.
NZ Motoring Writers' Guild Vice President Richard Bosselman, who is based in Palmerston North,  wrapped up the compliments about the clever new Forester SUV, which was launched in August with Subaru's first-ever Driver Monitoring System (DMS). This class-leading technology sets driver preferences for seat position, door mirrors, air-conditioning and some instrument displays using facial recognition technology.
"Traditional toughness and real-deal ability keeps Forester sweet with loyalists, genuinely cutting-edge safety and assists deserve attention from a whole new audience. What a car!" he says.
Mr Bosselman was one of 22 full New Zealand Motoring Writers' Guild members, who voted on the eligible 2018 cars, that they have driven throughout the year. A COTY sub-committee then selected a list of 10 finalists for the award. In the interests of statistical accuracy and regional assessment, only vehicles that been driven by 75 per cent of voting guild members were considered.
Subaru of New Zealand Managing Director Wallis Dumper says that if the majority of New Zealand's motoring journalists think the Subaru Forester "is the best SUV in the market, in fact the best vehicle in the market, who are we to argue?"
"We wanted to upgrade Kiwis' fun with this tech-packed SUV and knew when the fifth-generation Subaru Forester arrived that we had a pretty special vehicle on our hands. The New Zealand's Motoring Writers' Guild has recognised that not only is the Forester fun, but there's a good reason why its Subaru's number one-selling model globally."
"We are honoured but not surprised that it has been voted the best 2018 vehicle in the market to buy, as the Forester really is a game-changer for Subaru. We envisage this prestigious award will help further forge the success of our all-new medium-sized SUV and see it achieve similar sales records to our other SUVs. The popular compact XV and large Outback SUV models in our line-up have both tripled in sales since the new generation models arrived in recent years. Thank you to the New Zealand Motoring Writers' Guild for taking the time to evaluate the Subaru Forester and recognise how incredible it is and most importantly thank you to the Kiwi Subaru drivers who have chosen to buy our Boxer engine beauties," Mr Dumper adds.
The timing is perfect for the 2019 Subaru Forester to step into the limelight because just as fashions have changed over the years, this is also the case with the automotive market. The large sedan is out and the SUV is in. In fact, over 40% of all new vehicles sold in New Zealand are SUVs and Subaru is fortunate to be playing in that space, with three fantastic SUVs part of the brand's line-up.
The Subaru Forester was first launched in 1997 and has always been a steady seller, typically appealing to loyalists, whilst in recent years other brands' medium sized SUVs sales have surged. Subaru of New Zealand's Marketing Manager Daile Stephens and her team managed to get to the bottom of this.
"Through the process of defining our strategy prior to launching the new generation Forester model in August, we found out why. Over the years we have worked so hard to establish ourselves as a wagon brand, which was reflected in our success with the previous Outback and Legacy wagons. Many buyers still considered the Forester as a wagon, therefore didn't even have it on their shopping list when they were looking for a new SUV for their family," she says.
This all changed when the all-new 2019 Subaru Forester entered the market. It is an entirely new vehicle from top-to-toe and has also physically grown both on the interior and exterior – firmly removing any doubts as to whether this vehicle is an SUV.
Mrs Stephens drives a Forester herself and can attest first-hand to how suitable it is to family lifestyles.
"As a mother of two young children, the Forester is proving to be the ultimate family vehicle. Not only does it have extraordinary, class-leading safety features, along with all the tech you could ever need, it is also the capable All Wheel Drive SUV it has always been. This ensures that in all conditions we encounter as a family, we are confident to be on the roads. The Forester enables us to get out and do what we love to do together."
Representing the Subaru team, Mrs Stephens was presented with the New Zealand Car of the Year's Peter Greenslade Trophy live on Seven Sharp tonight.
Now that the Forester has received its dues on national television in front of an audience of up to half a million viewers, Mr Dumper hopes that this award encourages those Kiwis in the market for an SUV, to at least take it for a test drive.
"We encourage you to see how the Forester stacks up, as like all our New Zealand Subarus it has the invisible advantages of Symmetrical All-Wheel Drive."
---
---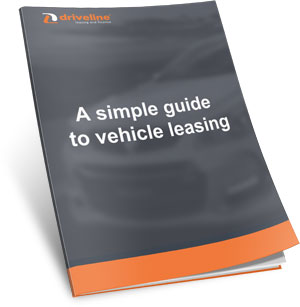 Want to find out more about vehicle leasing? Go here to download our Simple Guide to Vehicle Leasing.
---
If you'd like to find out more about leasing or financing the Subaru Forester, give us a call on 0800 275 374 or fill in the quote request form below to get the ball rolling.