It's hard to believe that Christmas is only a few weeks away now.
You might have been thinking about getting a business car that's cost effective and good value for money but haven't had the chance.
With 2018 just around the corner, now is the time to be decisive. If you're looking for a reliable vehicle for yourself or an employee, sometimes it just makes more sense to go ex-lease or used.
We've done a bit of digging to find you some of the red hot ex-lease Utes and SUVs available.
If you'd like to find out more about one of these vehicles, give us a call today on 0800 275374 or send us an email on info@driveline.co.nz
2013 Ford Ranger Td Xlt Dc W/s
Lease for $736 a month
2015 Foton Tunland 4WD Luxury 2.8D 4WD
Lease for $663 a month
2014 Isuzu D-Max LS Auto DC 2WD
Lease for $599 a month
2012 Mitsubishi Triton GLS 4WD
Lease for $645 a month
\
2012 Mitsubishi ASX
Lease for $425 a month
2015 Toyota Rav4
Lease for $690 a month
2015 Holden Captiva
Lease for $435 a month
2014 Mitsubishi Pajero GLS 3.2D Facelift
Lease for $824 a month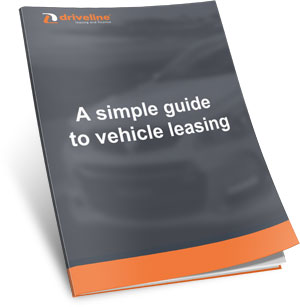 Get your free copy of a simple guide to vehicle leasing.
Prices shown are GST exclusive and are based on an assumed term of 45 months and the vehicle returning with approximately 60,000 km. Terms and Conditions apply. . Please refer to our T & C's here. Unless otherwise specified the above pricing includes the cost of the vehicle, a 24 month mechanical warranty and basic On Road Costs.