I feel like we're on the cusp of an attitudinal shift with our vehicle buying habits if the reaction to the new Rav4 Hybrid is any indication.
I picked one up from the helpful team at Pacific Toyota for a couple of days, with a trip to Paeroa and back thrown in.
First impressions are that this is quite an attractive looking vehicle with flowing lines but a bold looking presence.
Rear seat and boot space are well up near the top of the class for this medium size SUV; but I felt the front seat dimensions were a bit on the snug side. This was emphasised by a friend, who is 6'4. He felt that his knees were closer to the steering wheel and centre consul than he would have liked, but average sized Kiwi's shouldn't be too concerned.
After a couple of days with this GX version I could only find two things to criticise and that is unusual for me. One was the compact drivers' space (mentioned above) and the other was my old bugbear – Toyota's persistence in having a vinyl steering wheel on their standard model. This flies in the face of what otherwise feels a well spec'd car. Is this a cost cutting exercise or positioning statement?
To balance that out, here were the things I did like; exceptional ride comfort – compliant and smooth. The drive itself is quiet, with minimal road noise making its way into the cabin. The Rav4 Hybrid also has the best integration of radar cruise control I have come across so far – there were a couple of features to the Rav's system that I found particularly user friendly and that was the well sorted proximity options (from one to three lengths) and the road sign assist which by pressing and holding resume automatically adjusted your speed to the posted speed limit – brilliant!
So, what about performance?
This family friendly vehicle shows me that the days of complaining about the performance of hybrids is on its way to being dead and buried. Yes, Toyota's Prius has been associated with the green but not keen brigade for many years, but now we are just starting to see exciting real-world performance that also includes realistic towing spec's – (1.5 tonnes braked). I was very impressed with the take-off acceleration. Pulling away from a shingle lay-by back into open-road traffic, all four wheels hooked up and slung the Rav up to cruising speed in double-quick time and sure-footed safety.
How about running costs? Toyota claim 4.8 L/110KM and remember the 2.5 litre petrol engine does the charging plus a little help from the braking/energy regeneration system, so no needing to search for a charging station. I averaged 5.8 L/110KM, which included the odd bit of spirited driving. We included the Old Tauranga Highway by-pass to get a gauge on how she handled in the twisty stuff and there were no disappointments there, so once again a big tick.
Yes, I was impressed, but the thing that is the real game changer to my mind is the affordability. This GX model is a price leader in its class at $38,990 or around $699 per month on a Driveline Smartlease. Now we're talking serious value for your dollar and helping save the planet too.
---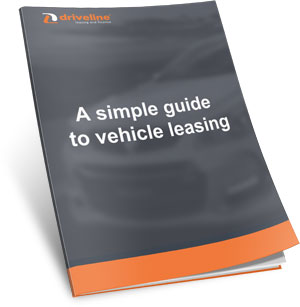 Want to find out more about vehicle leasing? Go here to download our Simple Guide to Vehicle Leasing.