In recent history, German vehicles have been synonymous with quality, comfort and reliability. The innovation and technology Mercedes Benz, BMW, Audi and Volkswagen have produced is nothing short of spectacular. They've managed to thrive in an incredibly competitive environment, constantly pushing the boundaries of what's possible. The Volkswagen Amarok is one of those vehicles which has evolved with the times and cemented its place in the market as a premium ute.
"All beginnings are hard." 
When Volkswagen first announced that they would be developing a robust, off-road vehicle, the initial reaction was mixed. The optimists were certain that the end result would fit comfortably into the competitive Ute market. Skeptics felt VW had taken on a monumental challenge and would struggle to match the quality of what was in the market.
What you may not know is that Volkswagen and Toyota had teamed up before to produce the Volkswagen Taro Ute. So they understood what was required to be competitive in the market.
"He who rests grows rusty."
The determination to produce a spectacular Ute paid off and the Volkswagen Amarok was launched in 2010. It has gotten some rave reviews from automotive writers up and down the country.
LCV Magazine lauded the Amarok, saying that "from the outset, VW pretty much got it spot on."
Fairfax journalist David Linklater remarked that "the V6 version of Wolkswagen's Amarok is surely the new king of lifestyle pickup trucks."
The NZ Herald reckons "it does sit on a pedestal as the poshest pickup around."
"If passion drives you, let reason hold the reins."
We had the chance to take a top spec Aventura Double Cab 4WD out for a test drive. So…how does it ride? Overall it is really nice. The cabin feels a lot like what you'd get in a top spec Touraeg, with leather seats, bluetooth technology and smartphone integration. It feels like you're a bit higher off the ground too, so it's easier to navigate the environment you're in. The Double Cab option.
The Amarok is a darn good workhorse too. With a gross vehicle weight of 3,290kg, a payload of 1,100kg and a towing capacity of 3.5 tons, the Amarok is right up there with the best utes when it comes to practicality. It has a 2.52sqm cargo bay, so there's lots of space for you to store all your gear and equipment.
Also, if you're looking to take it off-road, your needs are taken care of. There's an off-road mode and an electronic differential lock which helps you get some good traction in the more challenging conditions. You can take on inclines up to 45 degrees (if you're really looking for a challenge).
"The cars we drive say a lot about us."
Whether you're a tradie looking for a reliable ute or a business professional in need of a vehicle to tow the boat, the Amarok is a sweet ride, full of innovation.
Model: Adventura D/Cab 4WD 8 Speed Auto
Key Specs and Features
3L TDI V6Turbo Diesel Engine
Power: 165kW
Maximum Torque: 550NM
20 inch Talca Alloy Wheels
Ergo Comfort Adjustable seats
Nappa Leather Upholstrey
If you'd to find out more about the Volkswagen Amarok, give us a call on 0800 275374 or fill in the quote request form below to get the ball rolling.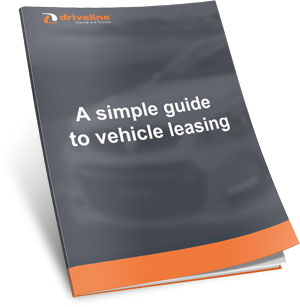 Want to find out more about leasing? Check out our Simple Guide to Vehicle Leasing