One of the most interesting developments in the automotive industry over the last ten years has been the unstoppable rise in the popularity of utes.
What's the reason behind this rise you may ask?
Well, an interesting article on the AA said that utes "represent the rugged outdoor lifestyle that so many Kiwis love."
Stuff writer David Linklater notes how utes have "advanced enormously in performance and refinement over the past five years, without losing any of its traditional off-road ability."
Utes are tough, fit for purpose and such practical vehicles. What's more, the latest models are stacked with technology meaning they double as your mobile office.
If you're looking for a vehicle which has that perfect lifestyle balance, look no further than the modern ute.
There are few vehicles that give you better value for money than a Double Cab, 4WD Ute. So here are our picks of the top of the line utes…
2017 Ford Ranger 4WD XLT D/Cab Wellside Auto
Lease from $819 a month
2017 Isuzu D-Max LS-T 4WD 3.0L D/Cab Wellside Auto
Lease from $736 a month
2017 Holden Colorado Z71 4WD Crew Cab 2.8L Diesel Auto
Lease from $777 a month
2017 Toyota Hilux LTD 4WD D/Cab 2.8L Diesel Auto
Lease from $799 a month
2017 Mazda BT-50 GSX 4WD 3.2L D/Cab Wellside Auto
Lease from $728 a month
2017 Ford Ranger 4WD D/Cab Auto Wildtrak
Lease from $994 a month

2017 Mitsubishi Triton VRX 2.4L 4WD D/Cab Diesel Auto
Lease from $699 a month
2017 Nissan Navara NP300 ST-X 4WD D/Cab Wellside 2.3L Turbo Diesel Auto
Lease from $758 a month
2017 Volkswagen Amarok Adventura D/Cab 4WD Auto
Lease from $1,424 a month
We suggest you don't mess around. If you've got any questions or would like to find out more about one of these utes, give us a call today on 0800-275374 or send us an email on info@driveline.co.nz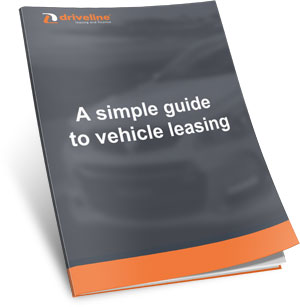 Get your free copy of a simple guide to vehicle leasing.
Lease prices are monthly rates exclusive of gst on a 48 month SmartLease with no deposit. Prices are correct at the time of writing and are subject to change at any time.